The Core Group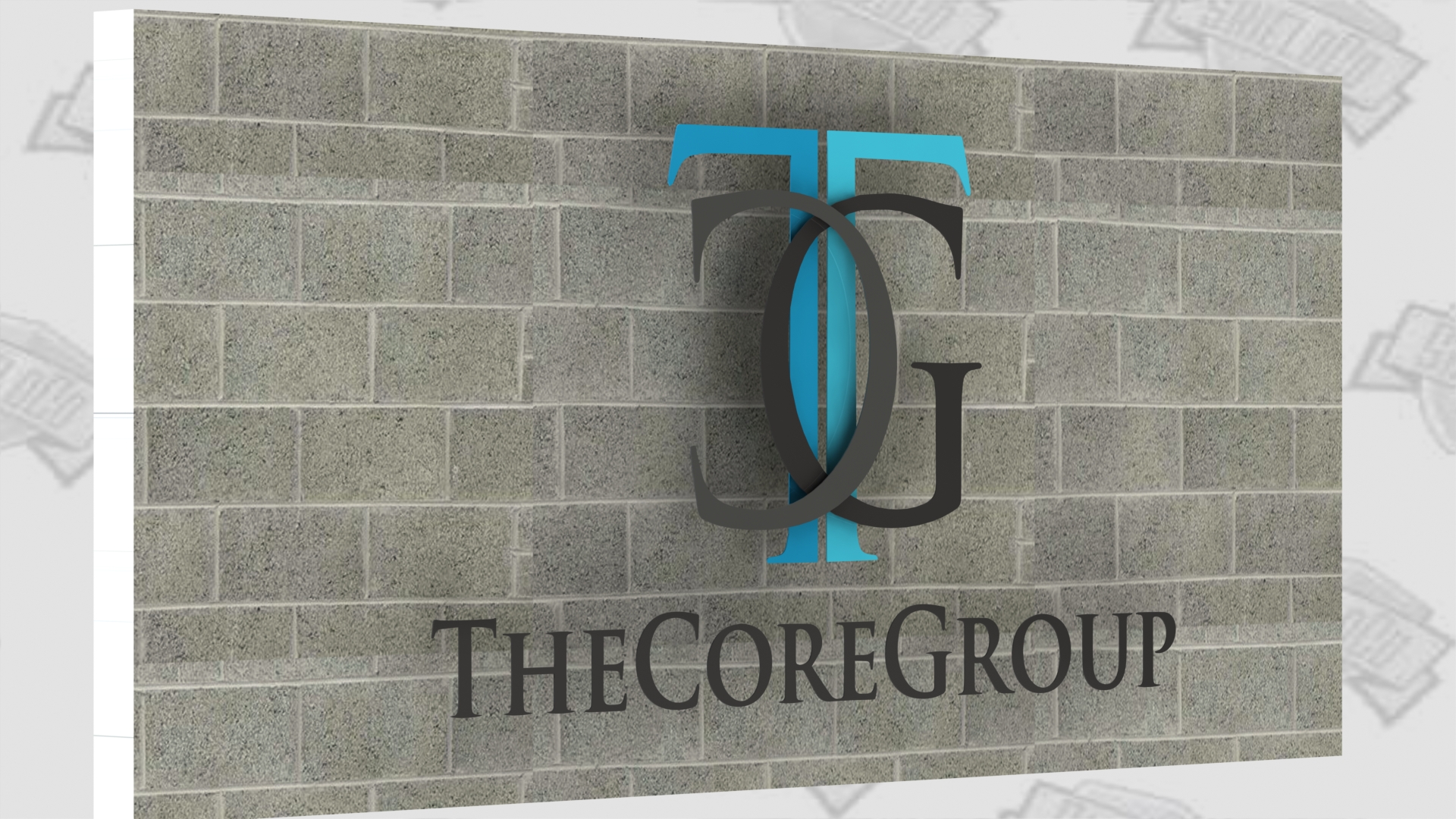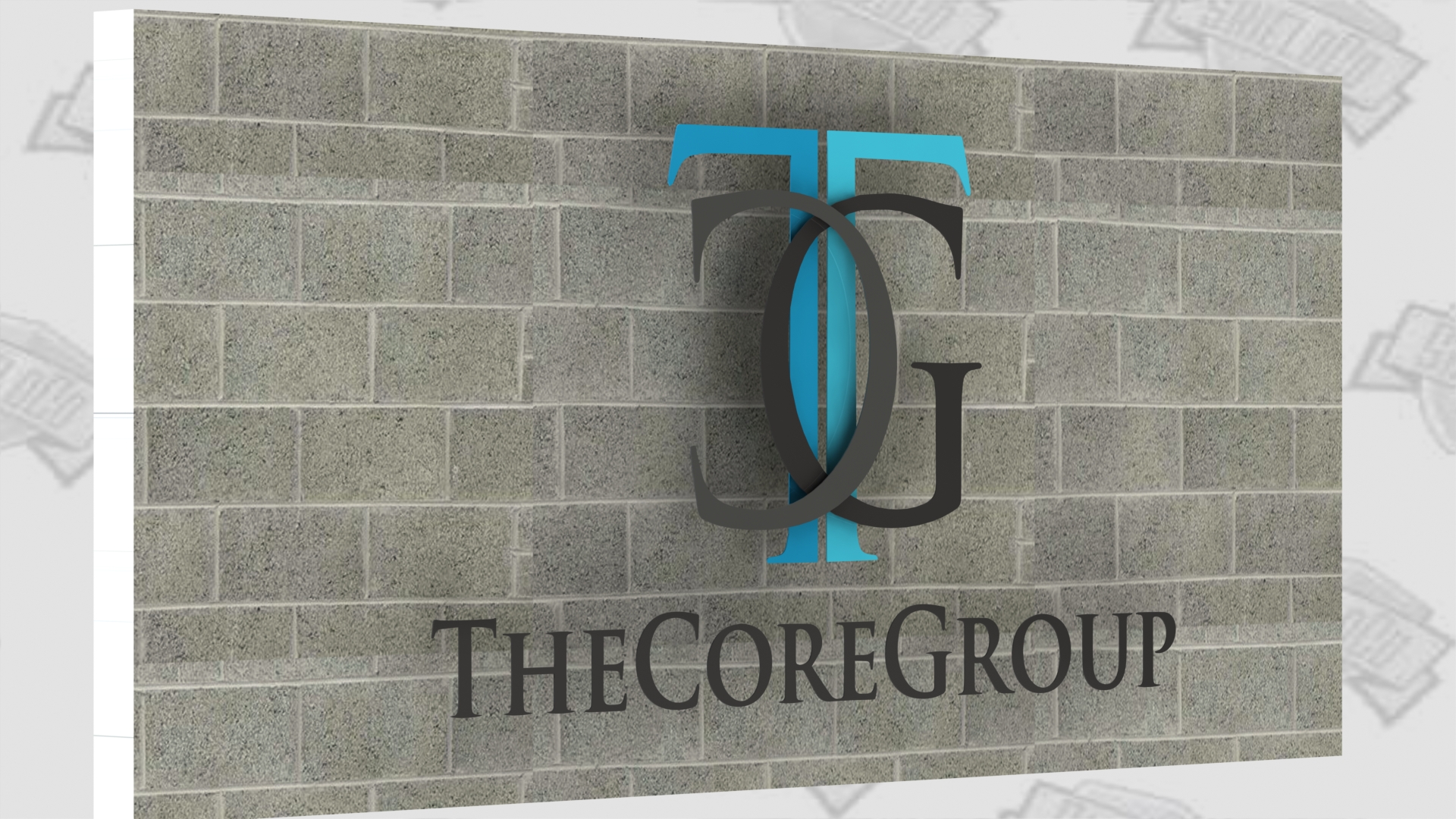 The Core Group
Exterior Sign
Powder Coated Aluminum in 3 layers.
74 inches wide by 40 inches high
Logo will be four individually cut pieces that will layer in three main layers. "C" will be light gray and the foremost layer, "G" will be the next layer and in a darker gray. The back layer will be the two "T" shapes and will be two differing shades of blue. These will be spaced away from each other an inch for each layer. They will press directly into the wall and will stand away about one inch.
Name below the logo will read "The Core Group" and will be individually cut letters with spacers behind it. The letters will stand away from the wall one inch. These will be powder coated the dark gray color used for the "G".
A template for installation will be provided.