R.T. Patterson Co., Inc.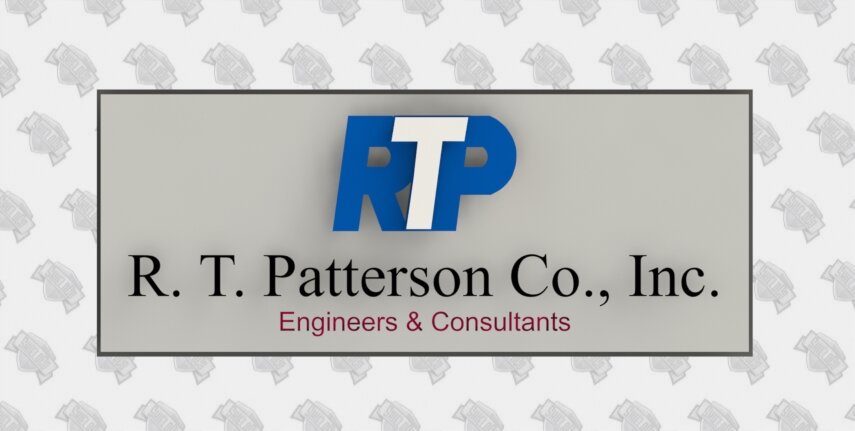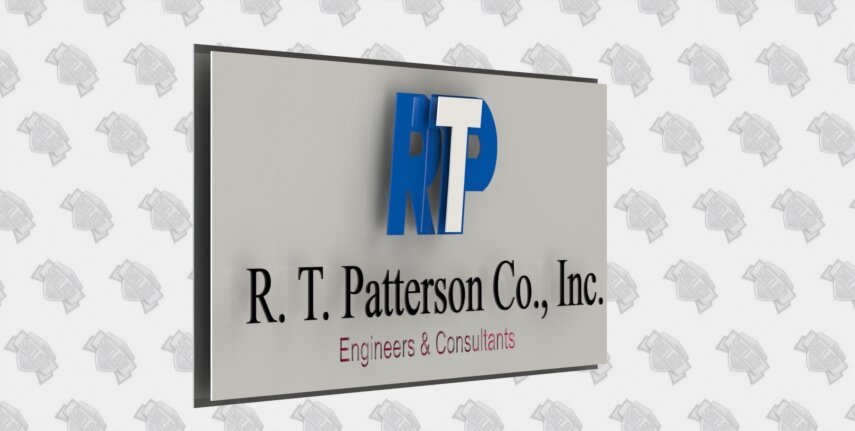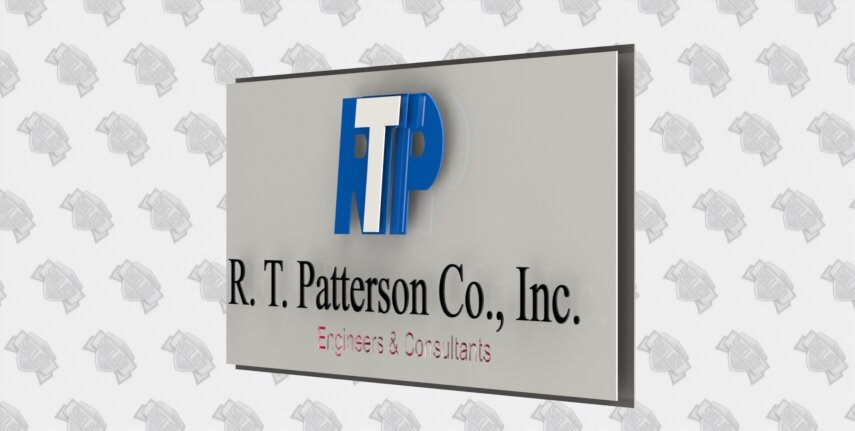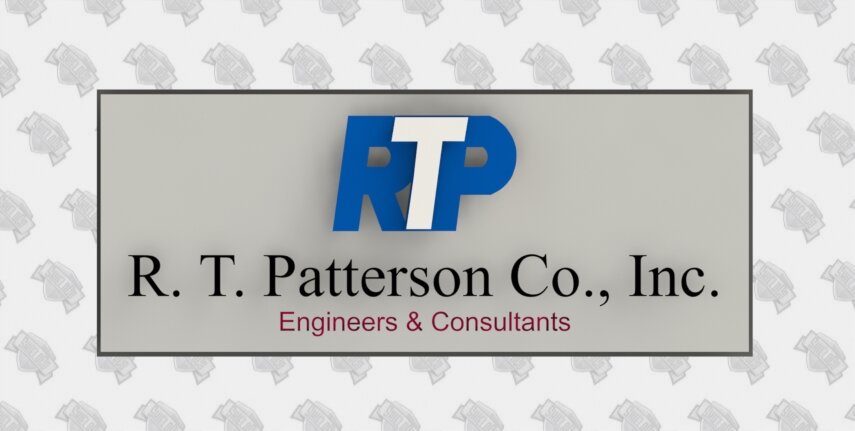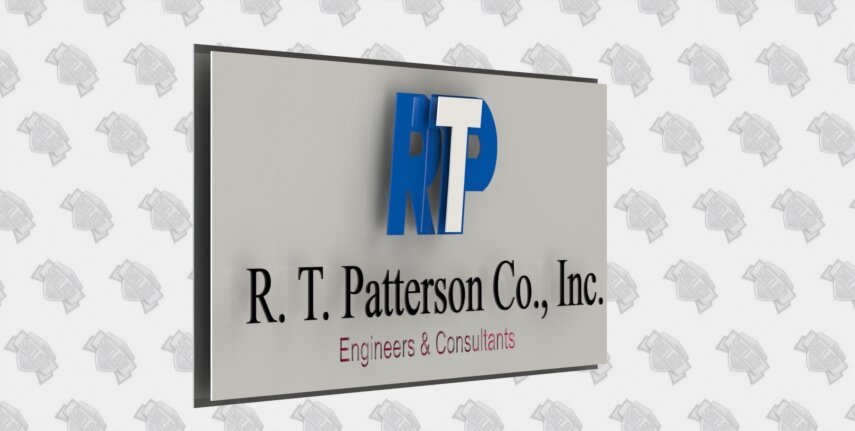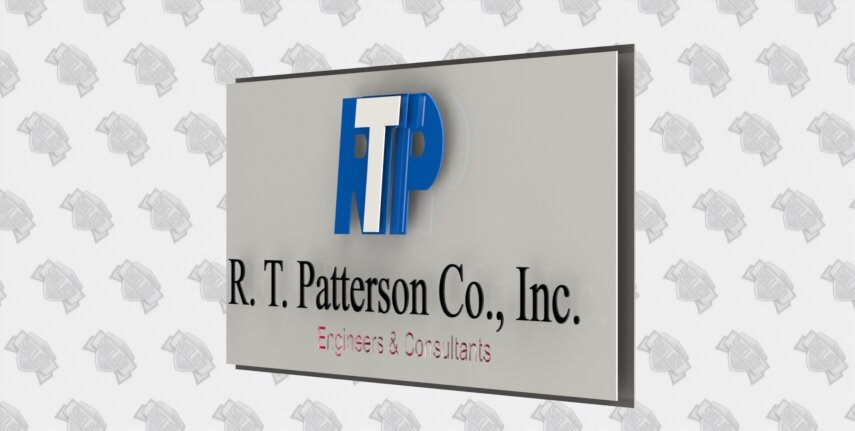 R.T. Patterson Co., Inc.
4 layers
54" wide x 22" high
Interior sign
Each of the pieces for this sign will be made from laser cut aluminum. The "RTP" logo will be made using multiple layers of blue and white, offset 1/2"-1" from each other. The letters for "R.T. Patterson Co., Inc." will be individually cut, powder coated black, and placed 1" in front of a brushed aluminum layer. The letters for "Engineers & Consultants" will be negatively cut from the brushed aluminum layer and there will be a red piece placed directly behind it so that the lettering appears as that color. A black piece will be placed 1" behind the brushed aluminum layer, sized slightly larger, so that it creates a border around the edges.
There will be visible hardware in the corners of the brushed aluminum piece so that the sign can be mounted.
Shipping included.