Honey Girls Cafe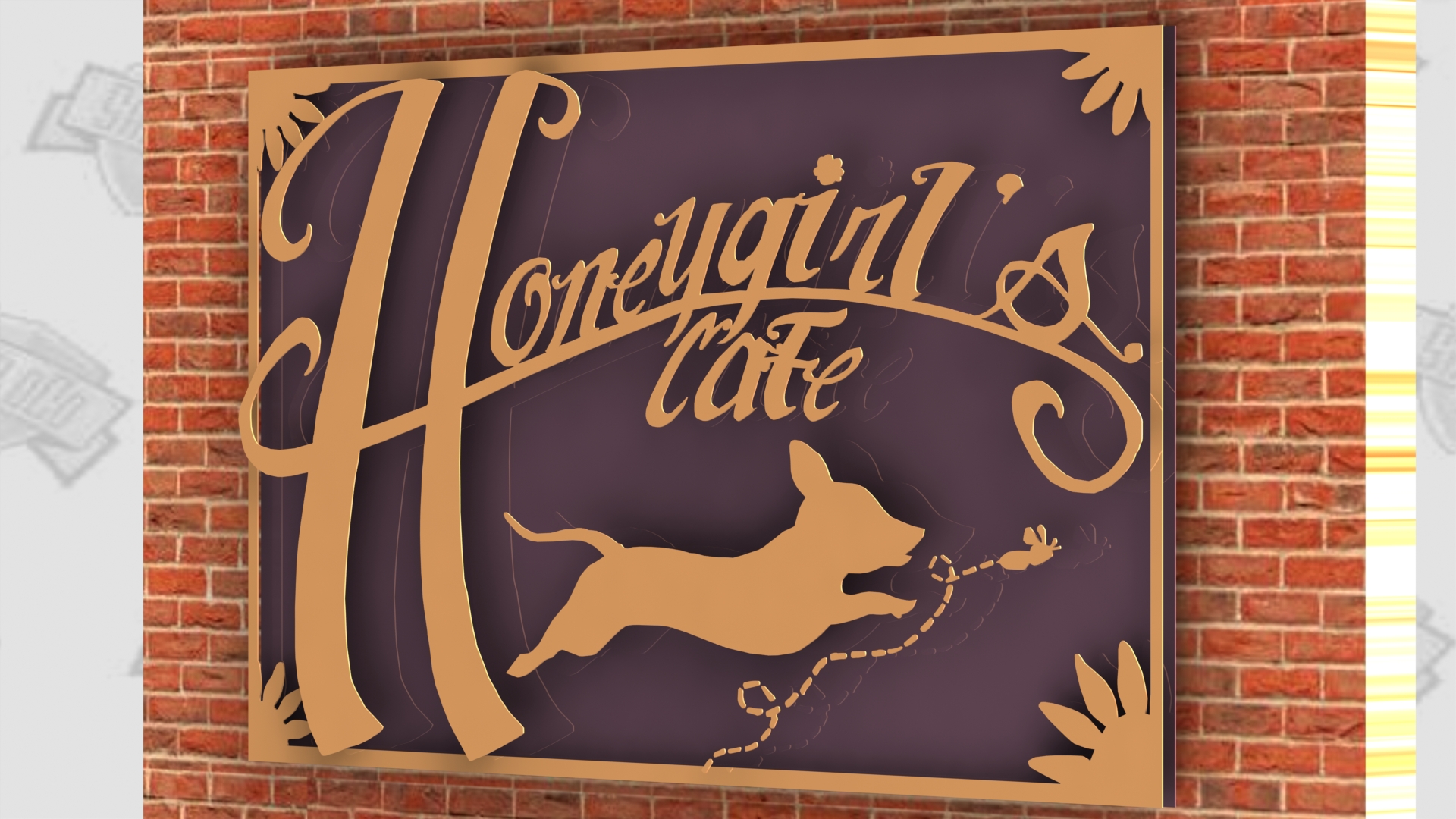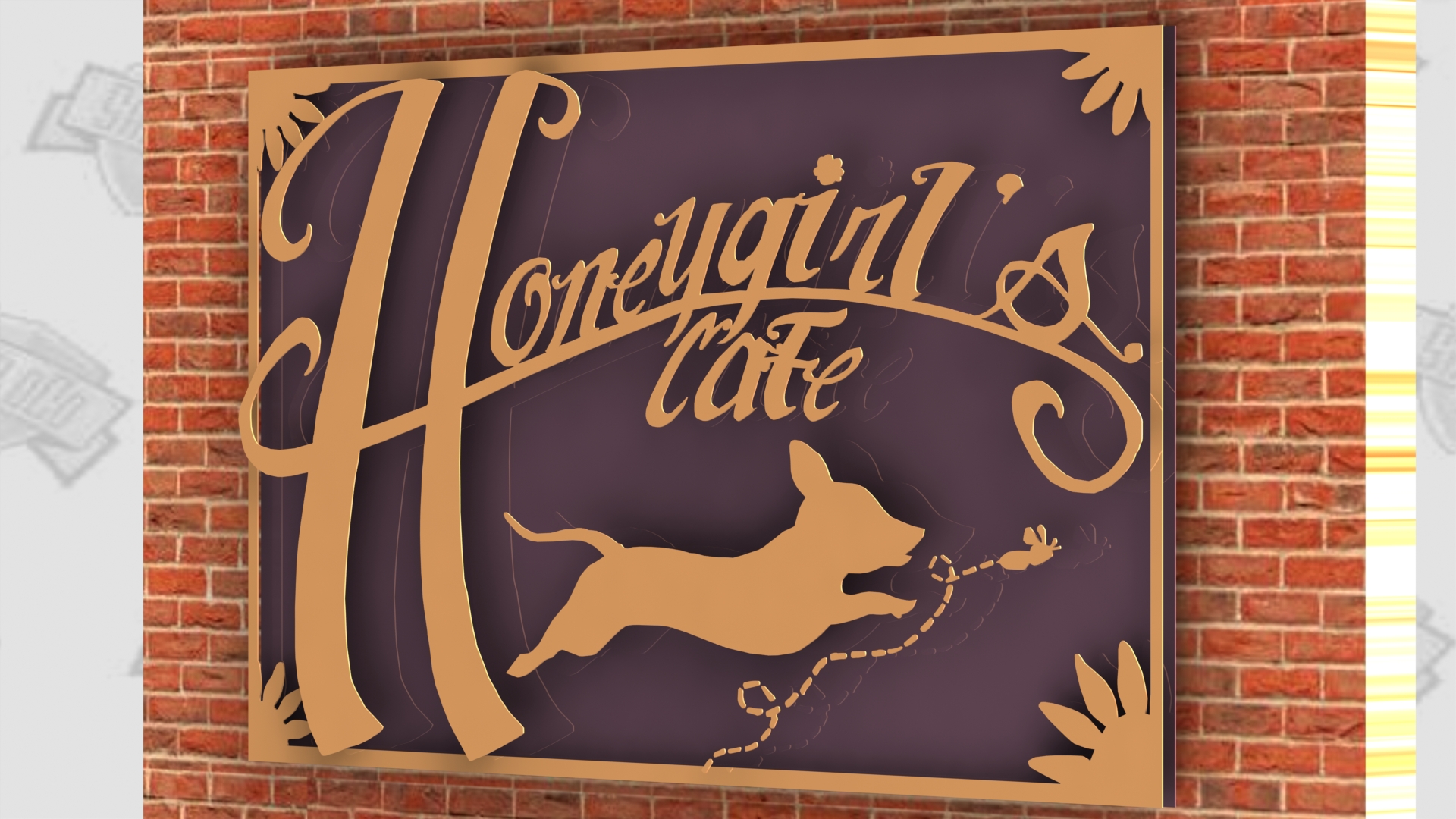 Honey Girls Cafe
Exterior Sign
105 inches wide by 59.75 inches tall
Three Layers of Powder Coated Aluminum
The backer will be rectangular and powder coated dark purple in color. Around the perimeter and spaced away from the backer will be a golden "frame" that will be spaced away from the rectangle 1". Closest to the viewer, there will be a "dog and bee" shape that will protrude off the sign 1.5" as well as "et Chocolat" lettering individually cut. The wording for "Honey Girls Cafe" will space away from the backer 1" and will stand alone in the center of the sign. All pieces will be laser cut positively and powder coated in golden, individually spaced.
Purple backer will come equipped with a french cleat hanging system and instructions will be included.
Shipping Included in price.