Heritage Veterinary Care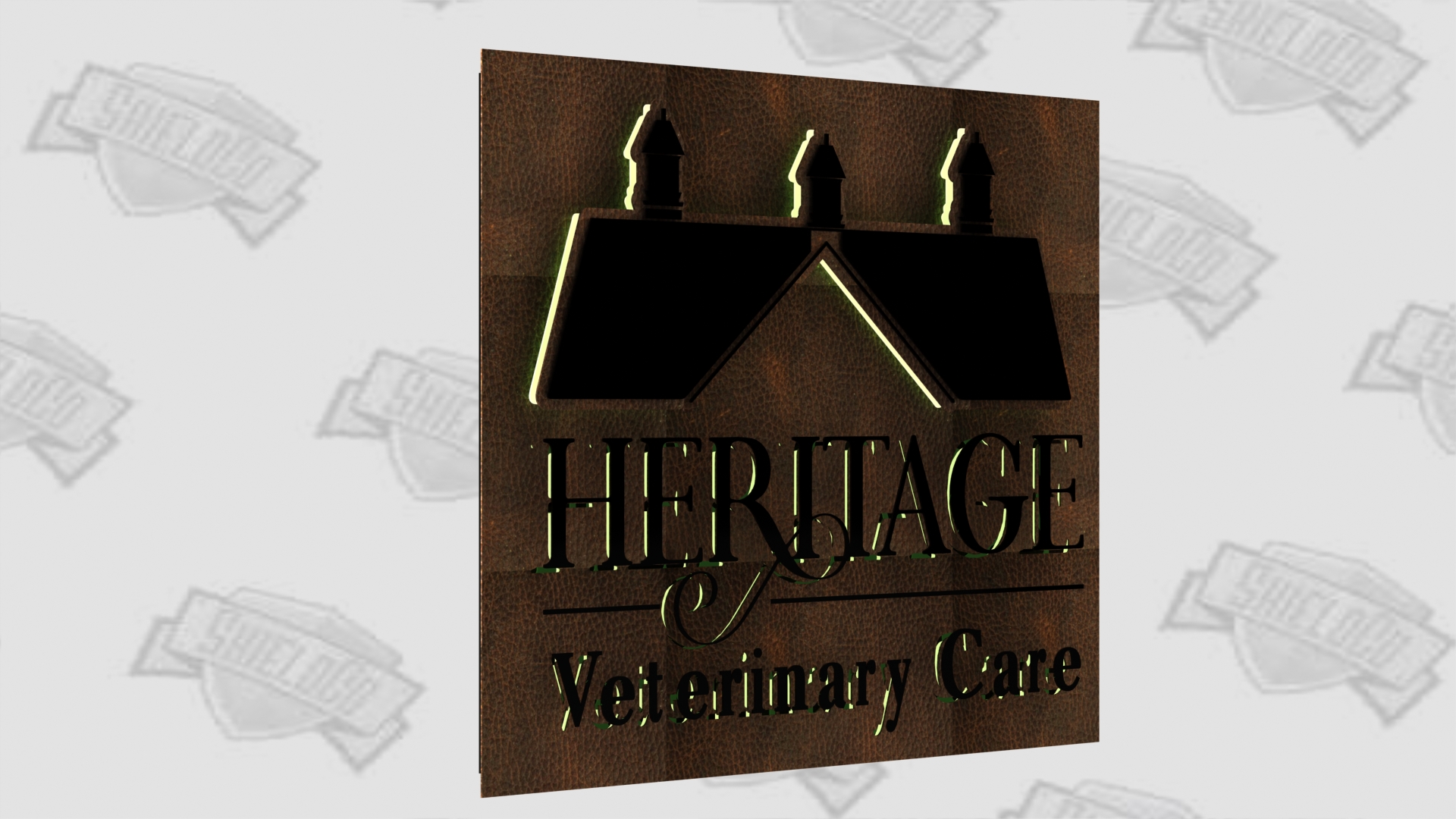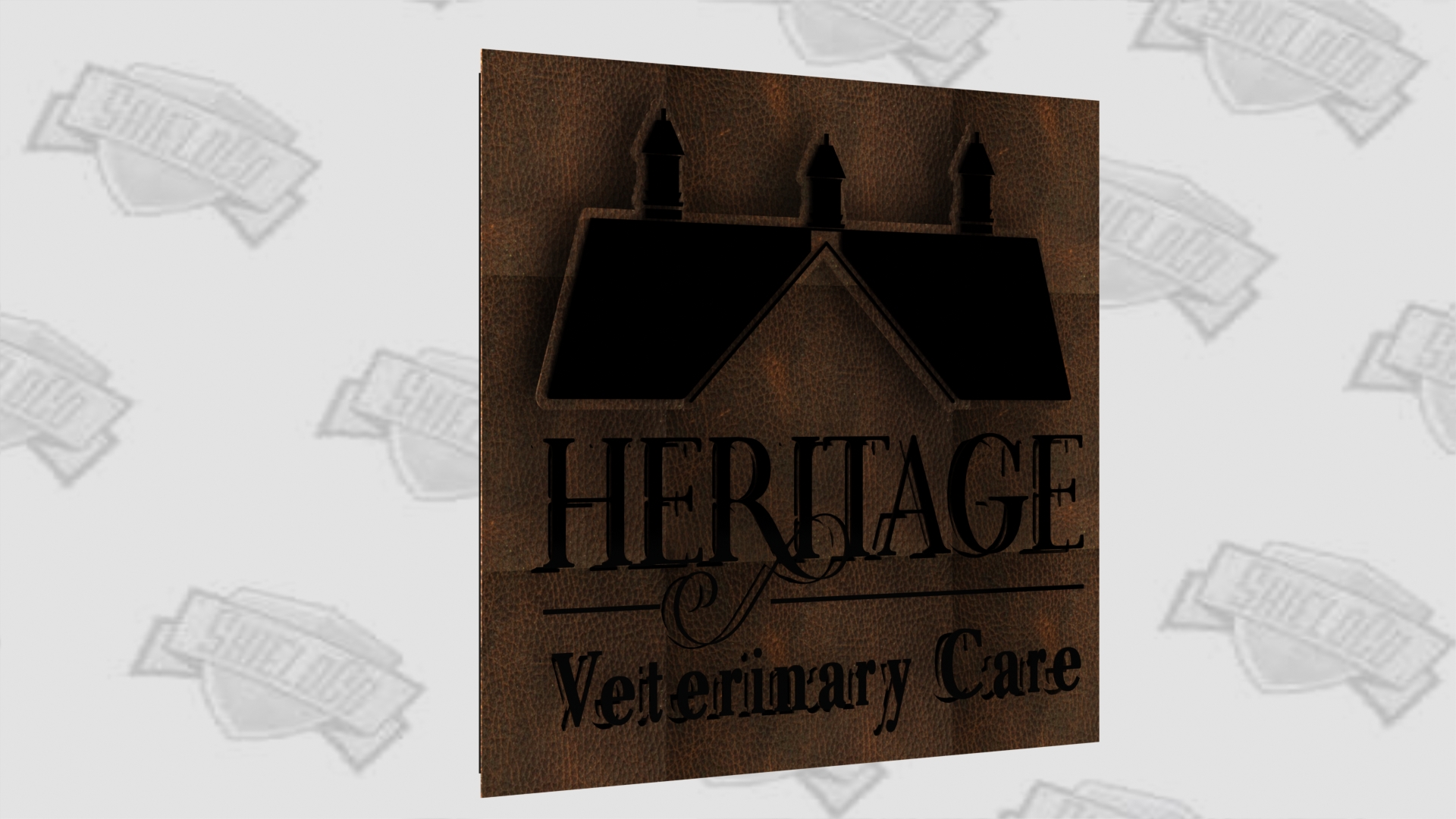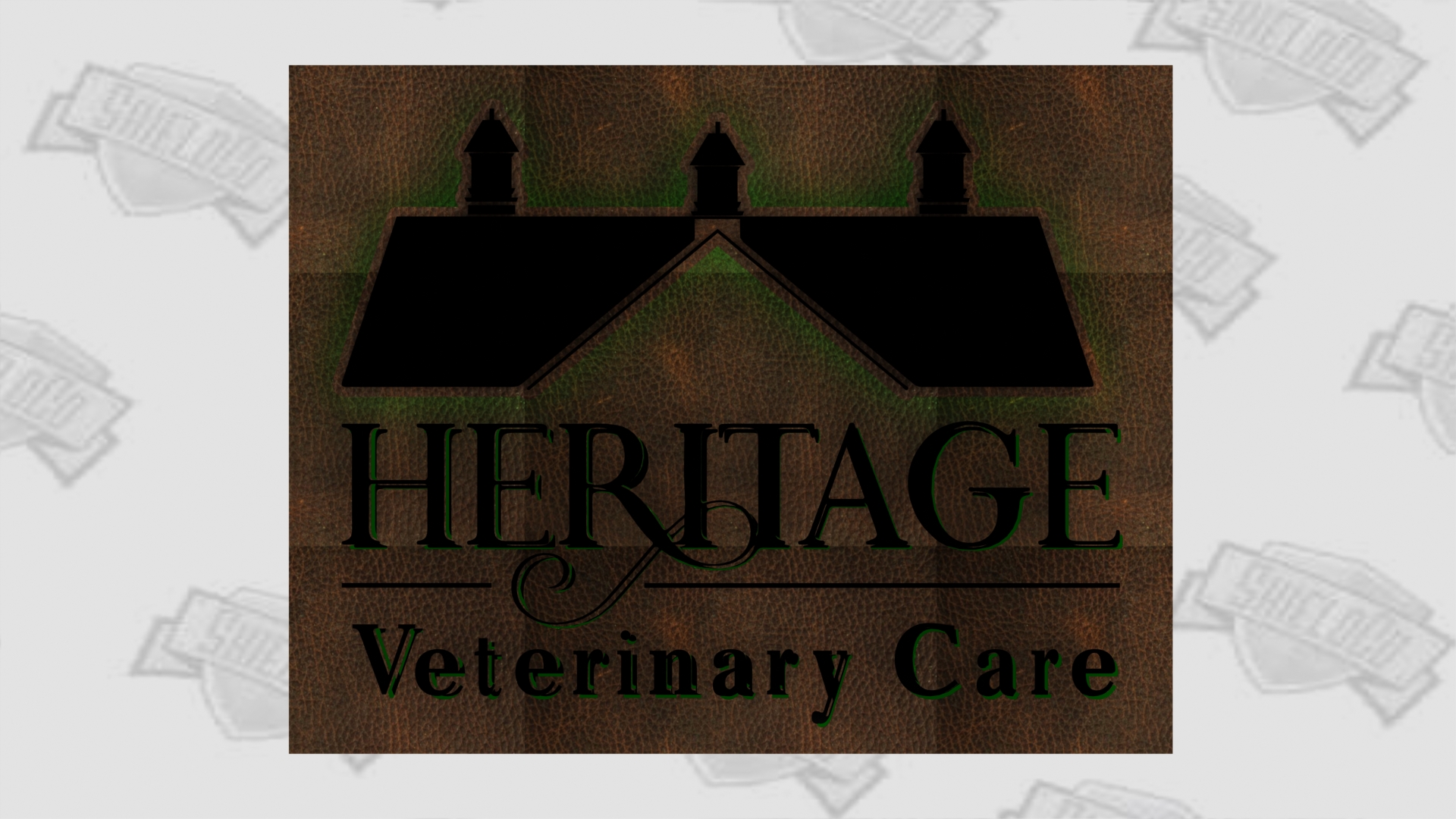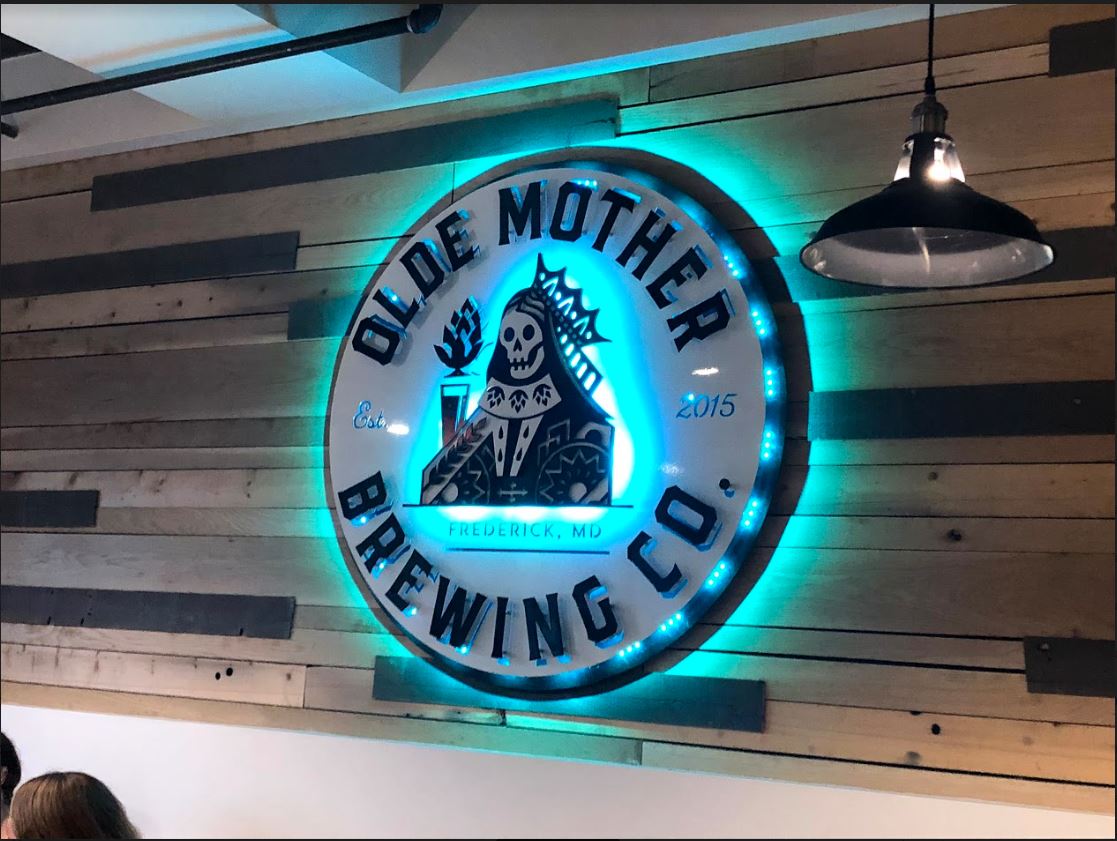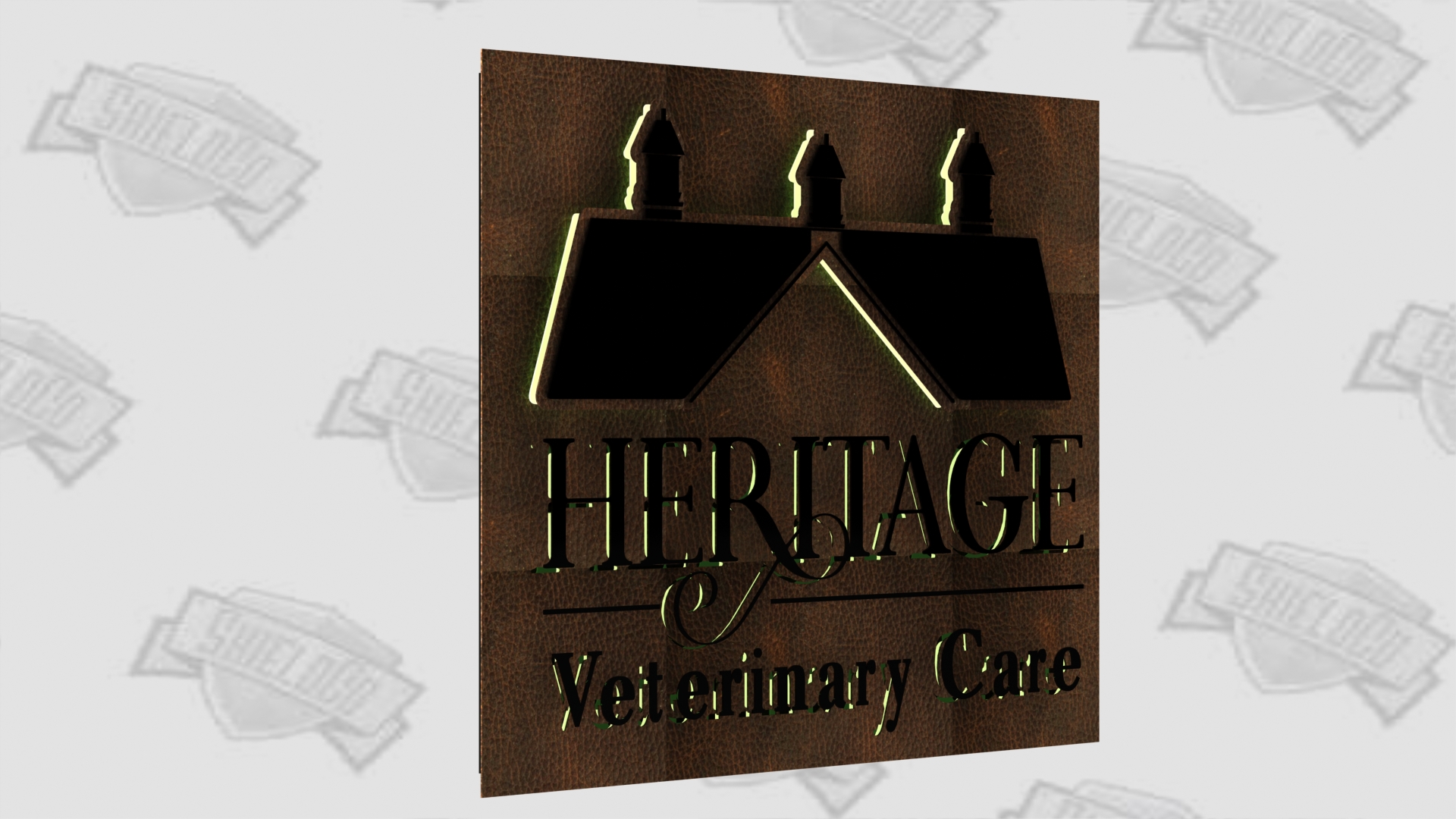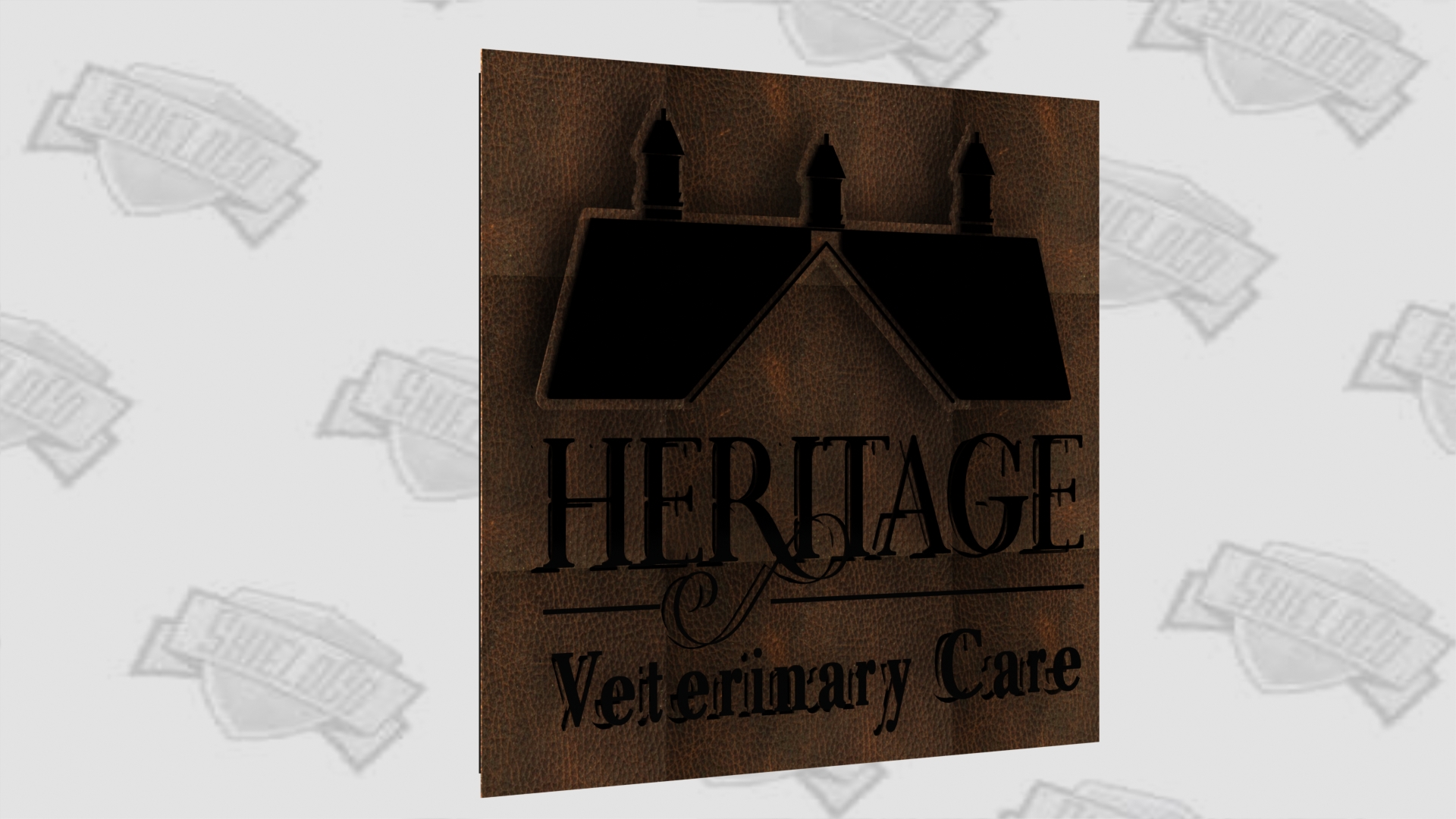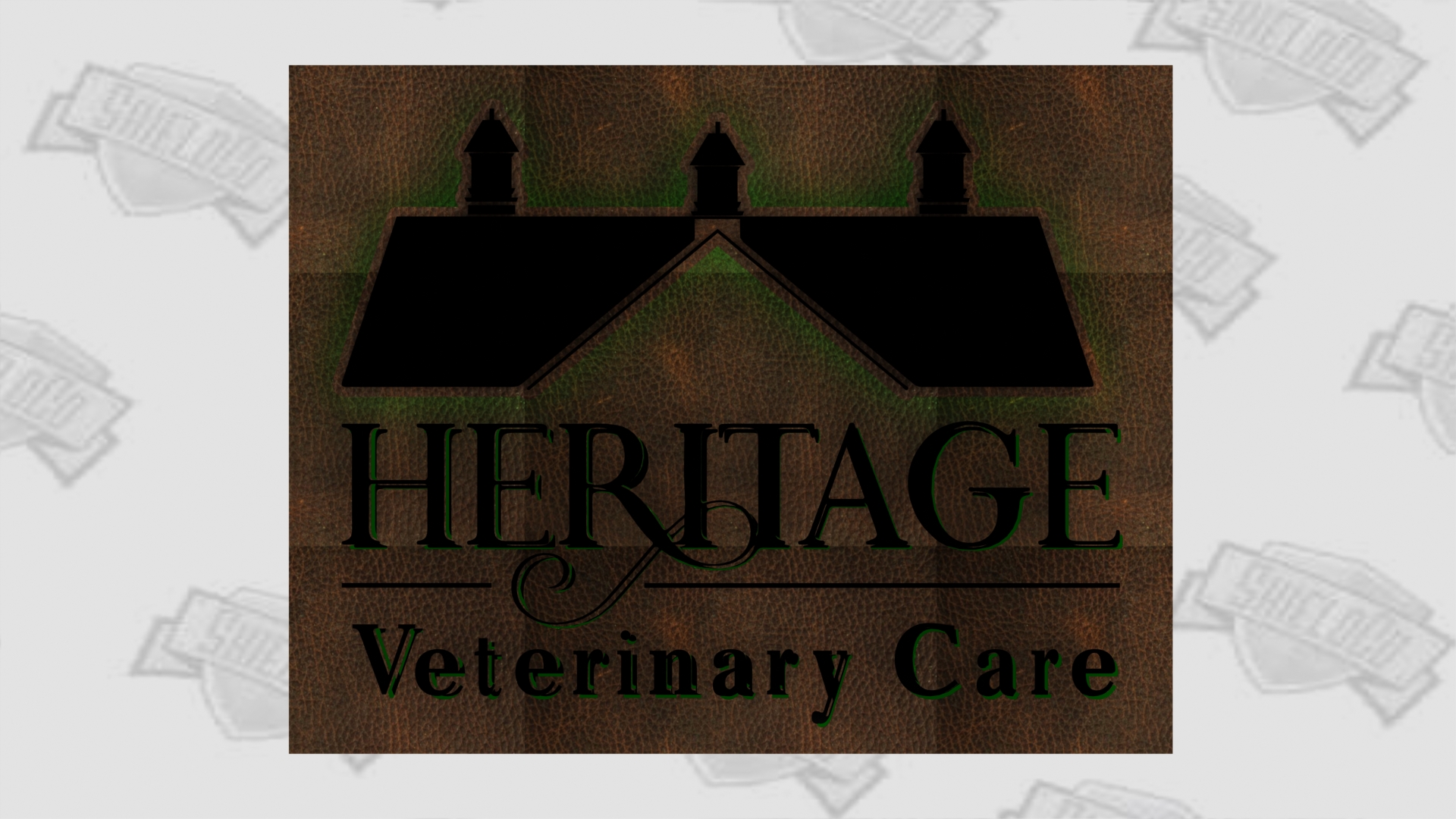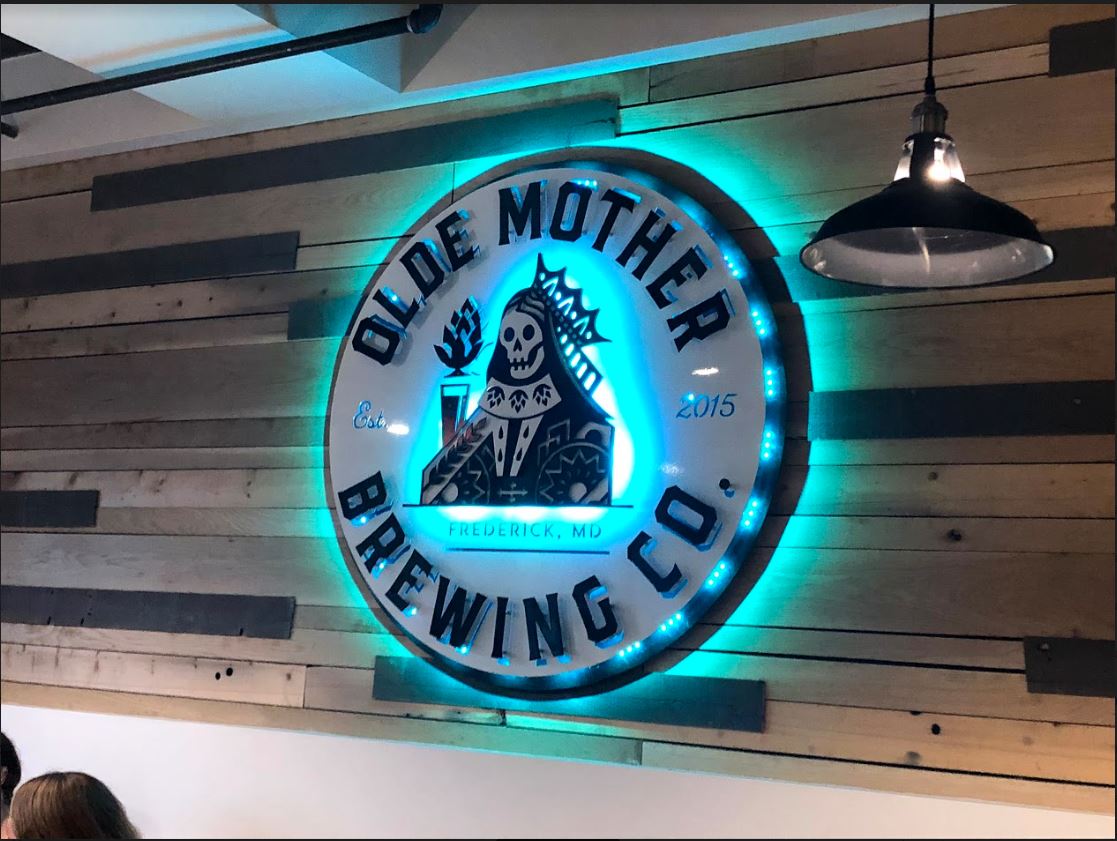 Heritage Veterinary Care
4 layers
45" wide x 35" high
Interior sign with lighting
(Example lighting in last picture - "Olde Mother" Sign)
Each of the pieces for this sign will be made using laser cut, powder coated aluminum.
At the top of the sign, we would individually cut the house/tower pieces, powder coat them matte black, and mount them to a weathered bronze piece that acts as an outline to those pieces, standing off 1". This bronze piece would then be mounted to a main rectangular back piece, colored bronze and standing off 1".
The letters "Heritage Veterinary Care" and the two lines between them would be individually cut, powder coated matte black, and mounted to the same bronze back piece, standing off 1". Behind the house/tower outline piece, we would install lighting for a perimeter halo effect around those pieces. In the main bronze back piece, we would add strategic lighting cutouts behind the text. Behind the bronze back piece, we would install lighting that would shine through the strategic cutouts, illuminating the letters, and adding a perimeter halo effect to the entire sign. There would be another rectangular piece behind the main bronze piece that will anchor the sign to the wall.
The lights provided will be color-changing, but can be set to the "warm white" setting as discussed over the phone, using a wireless remote that we provide.
There will be a french cleat on the back for easy hanging.
Colors:
Weathered bronze (Golden Rock II) HLB 4961
Matte Black (Burnt Toast) PTS 4071
Shipping included.