Ground Up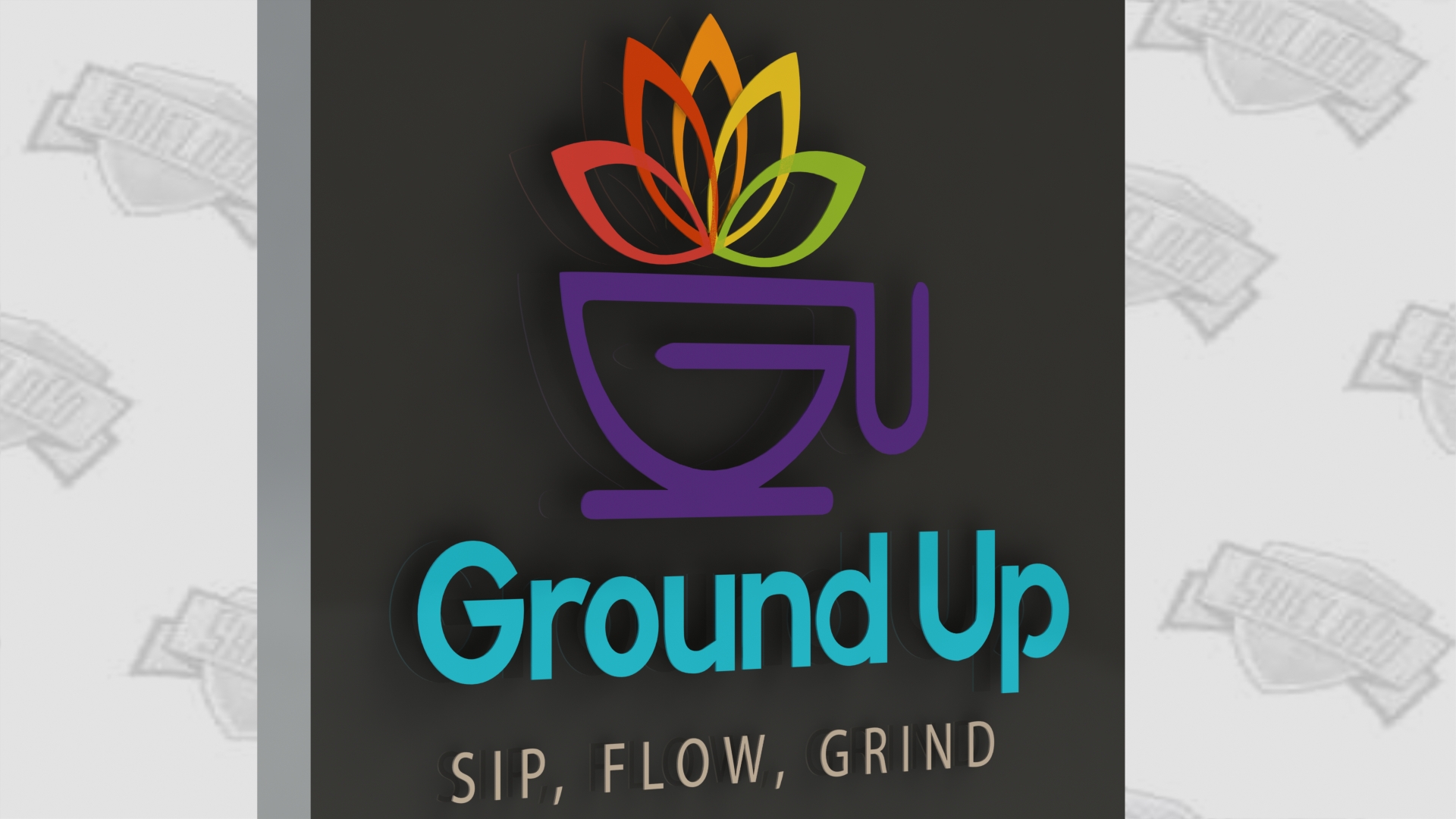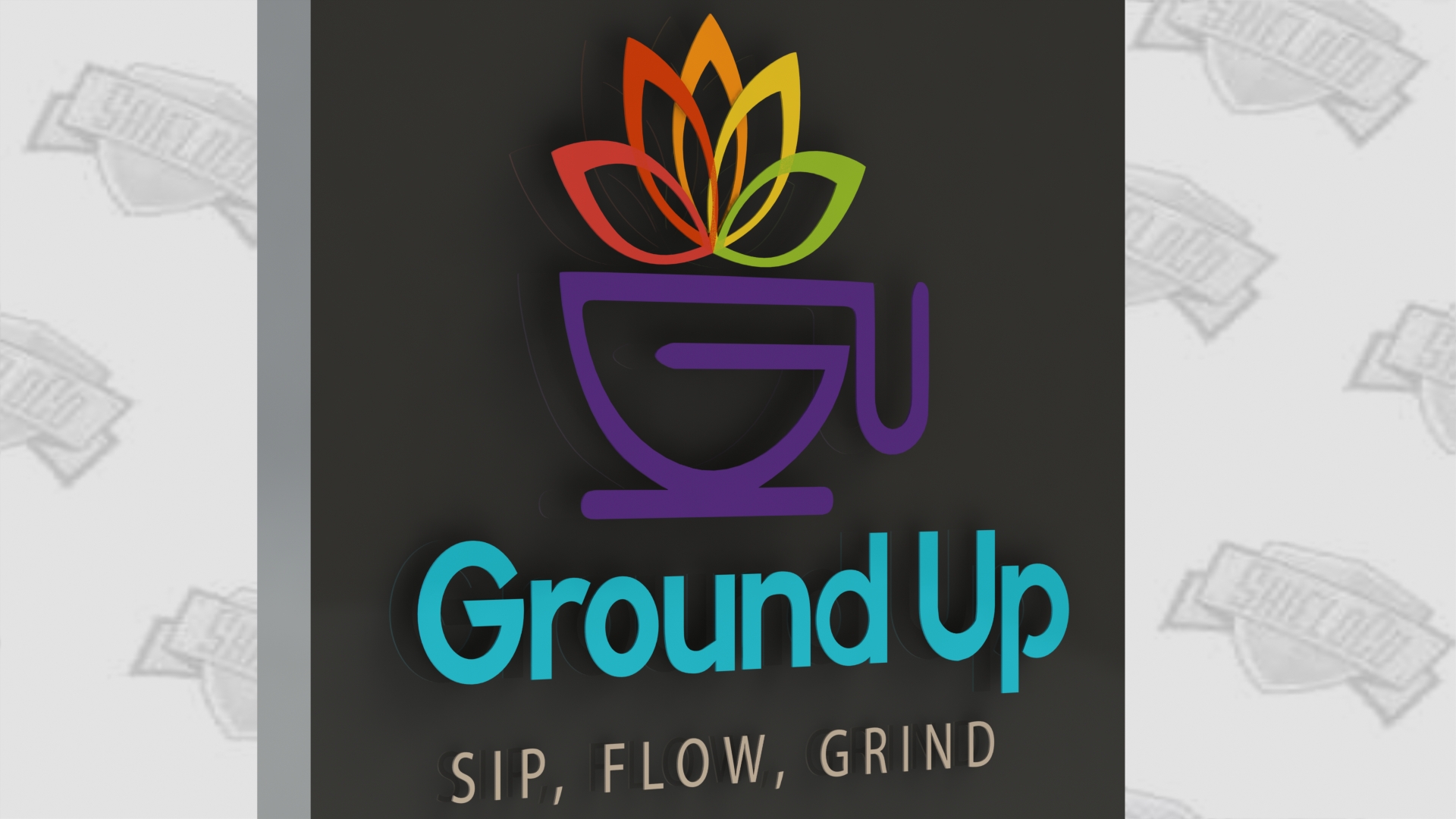 Ground Up
Interior Sign
40 inches high by 48 inches wide
Single Layer Negatively cut letters with 5 Layer Logo constructed of Laser Cut Powder Coated Aluminum.
The top portion of the sign will consist of 5 pieces all "leaf" shaped. The front most two pieces will be the red and green which will be on the left and right. Spaced behind the red will be an orange piece. Spaced behind the green will be a yellow piece. Vertically behind the dark orange and yellow will be a bright orange piece. Below the colorful pieces will be a "cup" consisting of the GU shape. This will be painted with chameleon paint as discussed. Below the "cup" will be the words "Ground Up which will be negatively laser cut out of aluminum and powder coated bright blue this will be spaced 2" from the wall. Below this will be the words "Sip. Flow. Grind." in silver which will be spaced 1'" from the wall. In addition to the blue "Ground Up" there will be a small R inside a circle for the "registered trademark" symbol.

A template will be included for installation. Shipping is Included.