Artistic Smiles - 3 Signs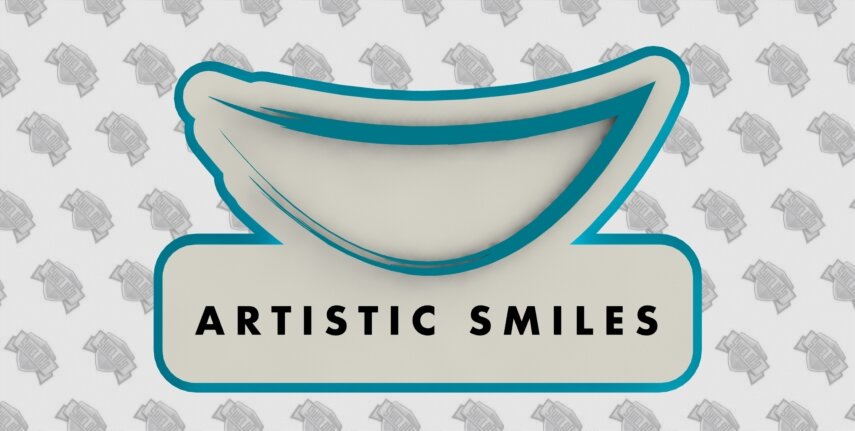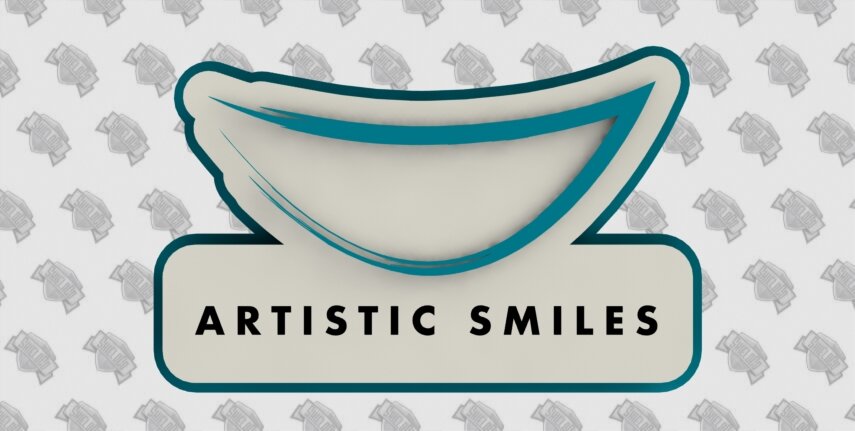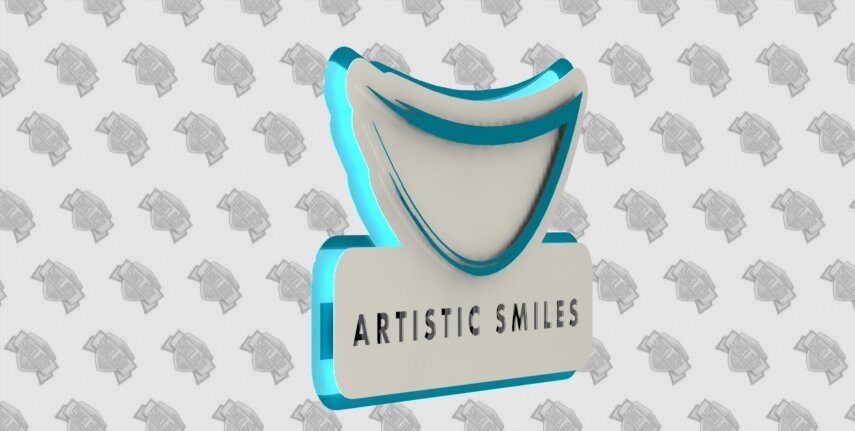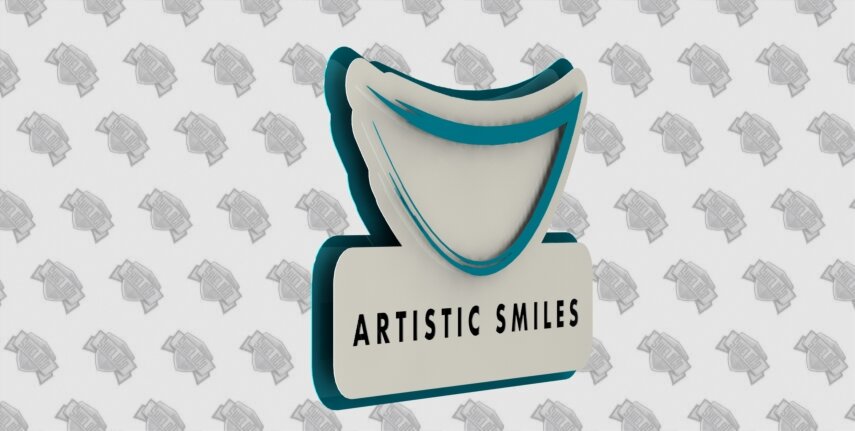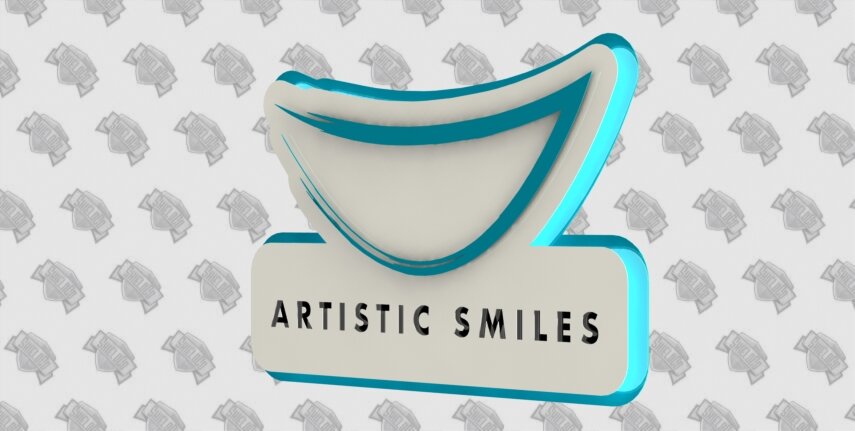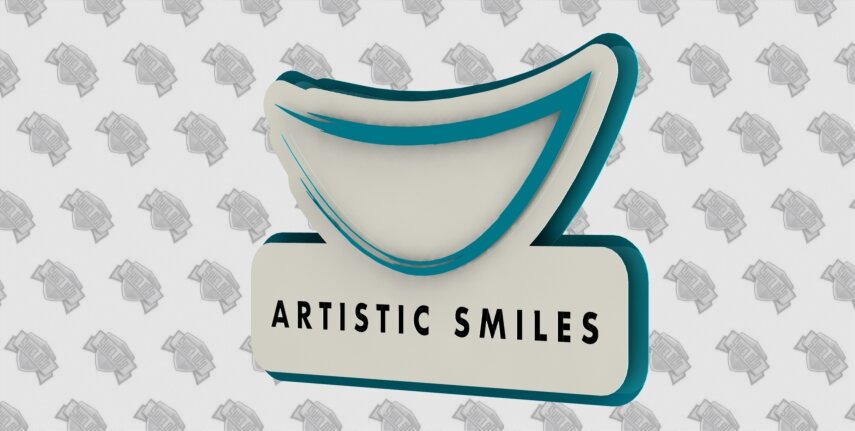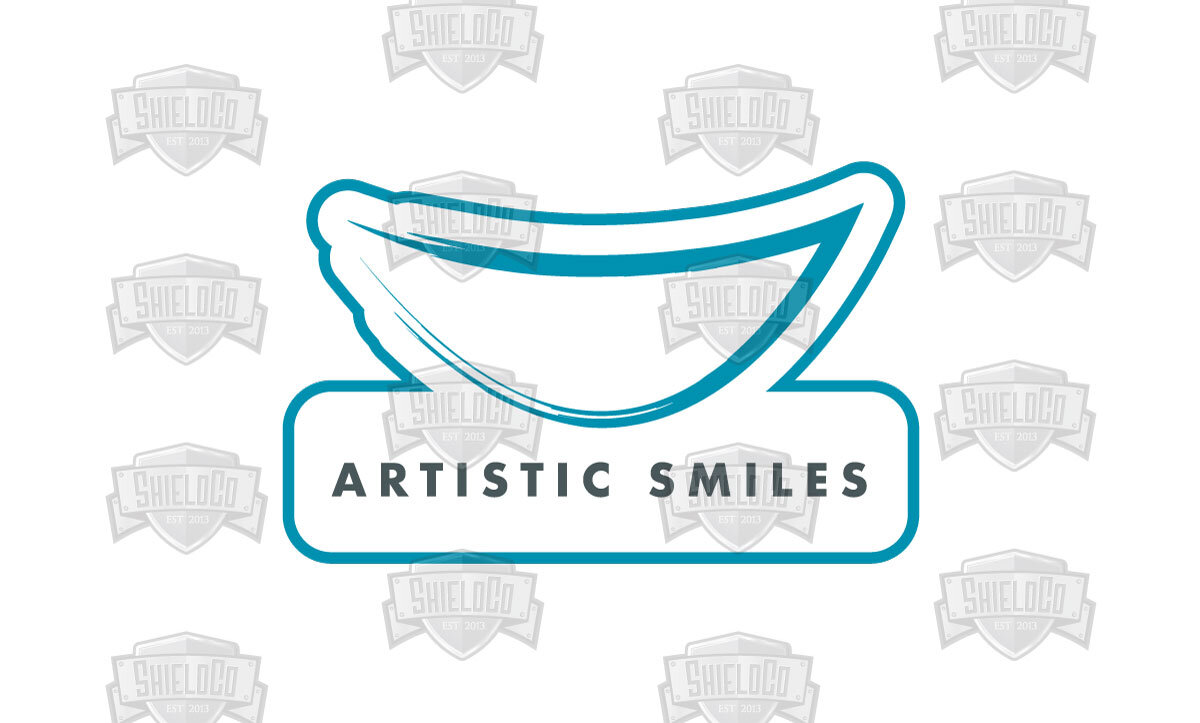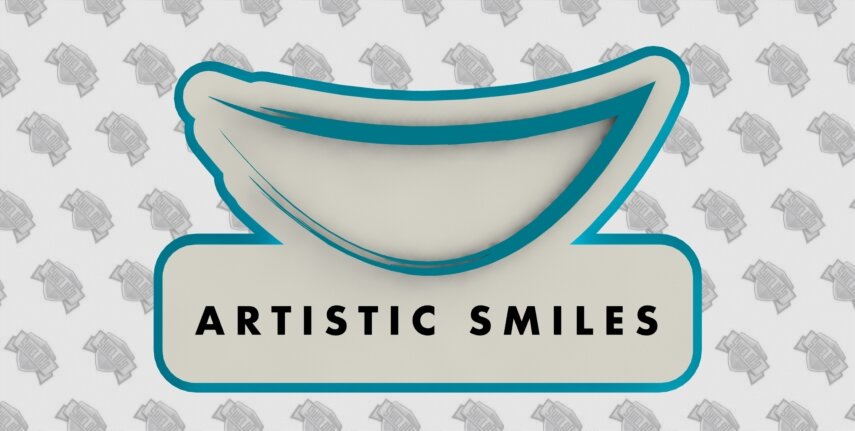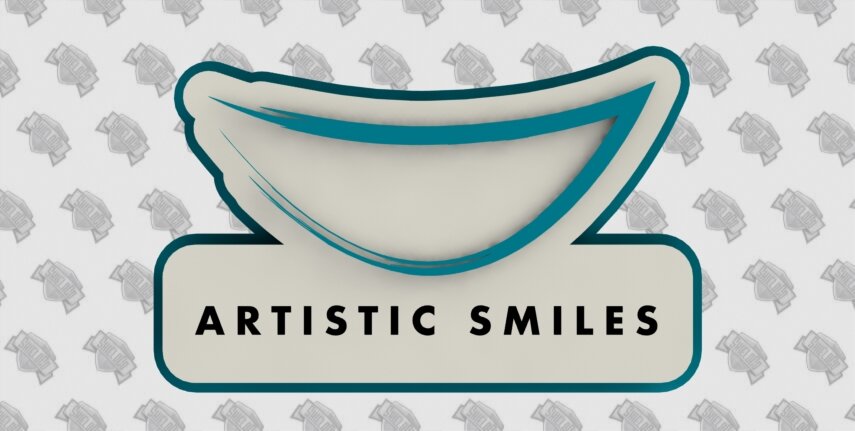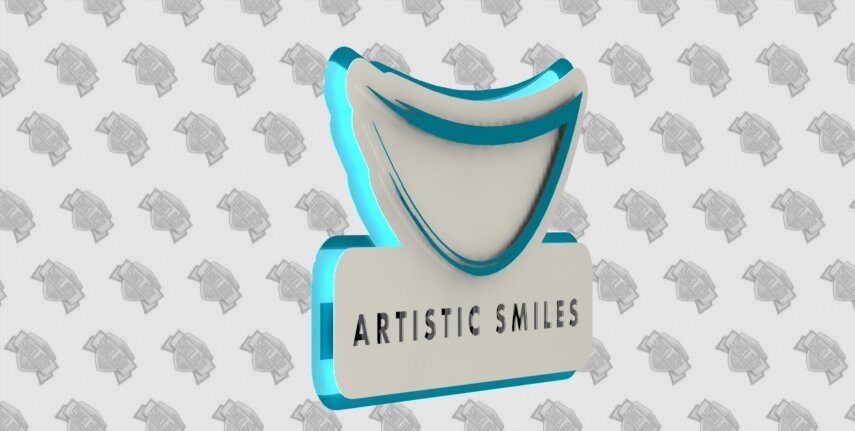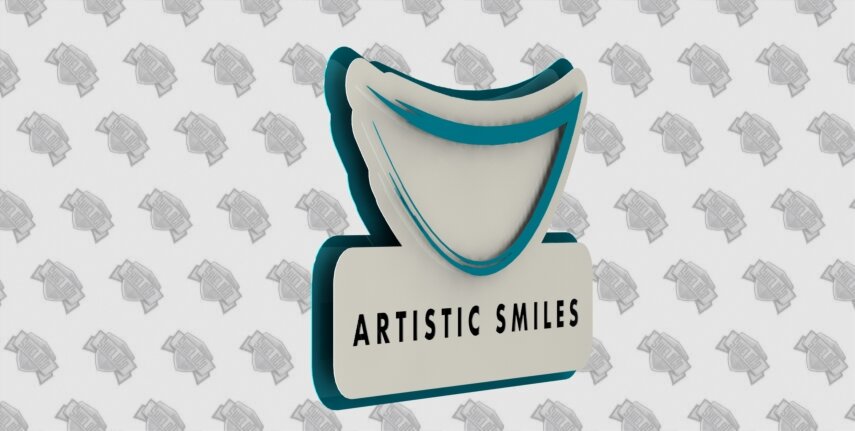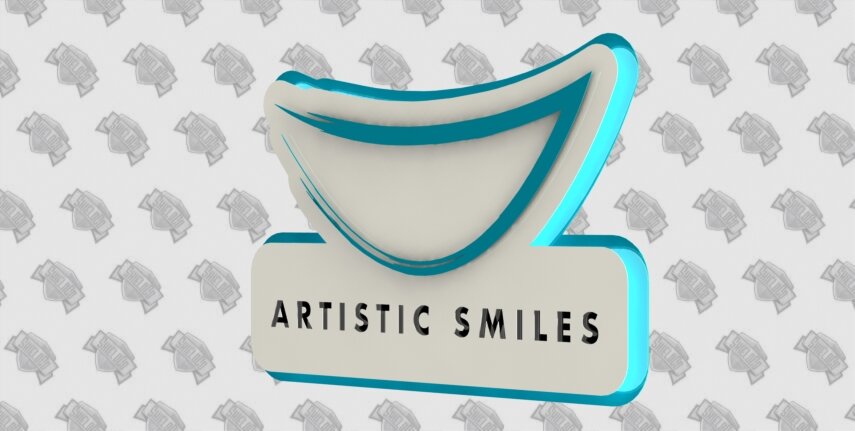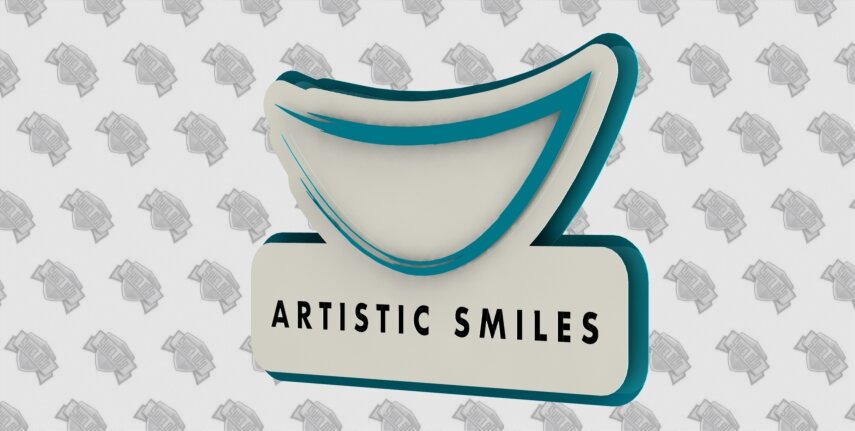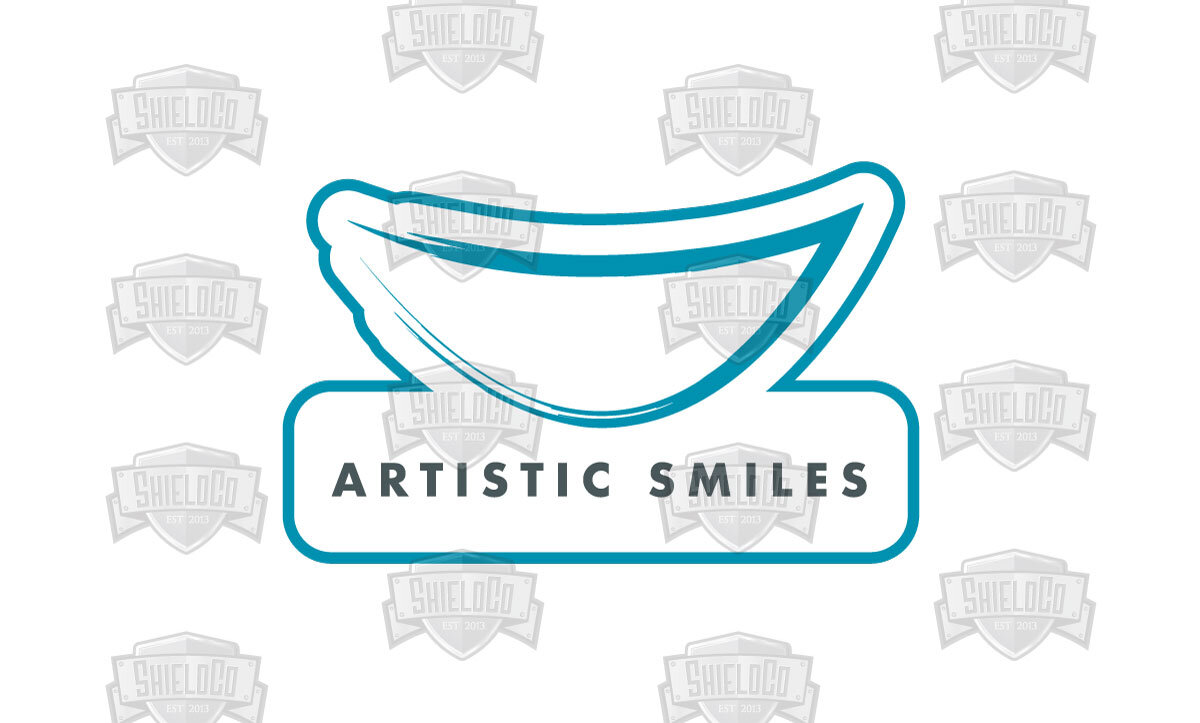 Artistic Smiles - 3 Signs
1 Lighted Interior Sign | 41.5" wide x 26.2" high
2 Non-Lighted Exterior Signs | 63.5" wide x 40.1" high
Note: The last picture (Trojan Knight) is meant to further demonstrate how "Artistic Smiles" will light up (it's not easy to see from the 3D renderings). The red eyes of the Trojan Knight were constructed in a similar way to the "Artistic Smiles" text.

Three signs constructed from powder coated aluminum with stainless steel hardware.
Interior Sign (1):
The base layer will be a teal piece that acts as a border for the sign.

A slightly smaller white layer, made in the same shape as the base teal piece, will be mounted to the base teal piece, standing off 1". "Artistic Smiles" will be cut out of this layer, at the bottom.

A dark gray piece will be mounted 1/2" on top of the teal base piece to "color in" the letter cutouts in the white piece. When the sign is not lighted, the letters would look gray. When the sign is lighted, the letters would be illuminated through the cutouts.

The "brushed smile" will be individually laser cut, powder coated teal, and mounted to the white base layer, standing off 1".

For the interior sign only, we will install lighting only behind the white layer. The color and brightness can be adjusted with a remote we provide.
Exterior Signs (2):
The sign will be constructed the same as the interior sign, but the size will change to 63.5" wide x 40.1" high, and there will be no lighting with this sign.

The two exterior signs will be taken apart by client to install their own LED lighting behind the teal "smile" and main white layer. After lighting installation, we recommend applying Loc-Tite to the screws for durability in exterior conditions.
General Notes:
Each sign will have a french cleat installed for easy hanging.

Shipping Included.